Chula Vista Industrial Buildings Sold for $8.9 Million
Wednesday, August 26, 2015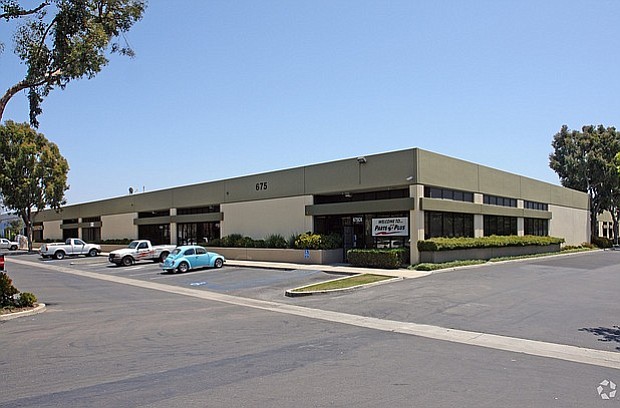 Buyers recorded as Britannia Partners LLC and VJS & BES Family Trust have purchased three Chula Vista industrial buildings for approximately $8.9 million, according to CoStar Group and public data.
The seller was Foster Britannia LLC, an affiliate of Carleton Management Inc. of San Diego. The buildings, totaling 105,600 square feet, are at 675, 677 and 679 Anita St., at Britannia Business Center.
They were built in 1982 and 1983 and were fully leased at the time of sale. The buyer and seller were represented by Randy LaChance of Voit Real Estate Services.
Britannia Partners LLC is an affiliate of Rondell Equities of Placentia. VJS & BES Family Trust is based in San Diego.
An earlier online item on this transaction, published in April, contained information that has since been updated by CoStar Goup.