Kratos Completes Sale of a Division, Plans to Pay Down Its Debt
Monday, August 24, 2015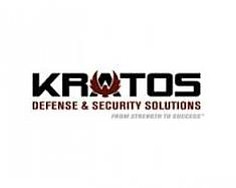 Kratos Defense & Security Solutions Inc. has completed the sale of one of its businesses and took steps to pay down its debt, the corporation said on Aug. 24.
Kratos (Nasdaq: KTOS) first disclosed plans to sell the U.S. and U.K. portions of its Electronic Products Division on June 1. Ultra Electronics Holdings PLC is paying $260 million for the business. Kratos said it will take in approximately $232.4 million after expenses.
The corporation said that it would use part of the proceeds to pay down debt, announcing plans to buy back up to $175 million of bonds.
Specifically, the business said it commenced a tender offer for up to $175 million aggregate principal amount of its 7.000 percent senior secured notes, which are due in 2019.
In addition, Kratos said it paid down all outstanding amounts on its bank credit facility, which totaled approximately $41 million.
Kratos is hanging on to the Israeli portion of the Microwave Electronic Products business, and also said on Aug. 24 that it appointed Yonah Adelman as division president.
The Israeli portion of the business provides solid state power amplifiers, integrated microwave assemblies, beam forming modules, waveform and signal generators and other electronic subsystems for missile, electronic warfare, radar, satellite communications, precision guided munitions, unmanned systems, navigation warfare and other platforms, primarily for international defense customers. Major programs supported by Kratos' Microwave Electronic Products business include Iron Dome, BARAK, SPYDER, David's Sling, Arrow and Eurofighter.