Carlsbad Retail Center Getting $15 Million Renovation, Rebranding
Monday, August 17, 2015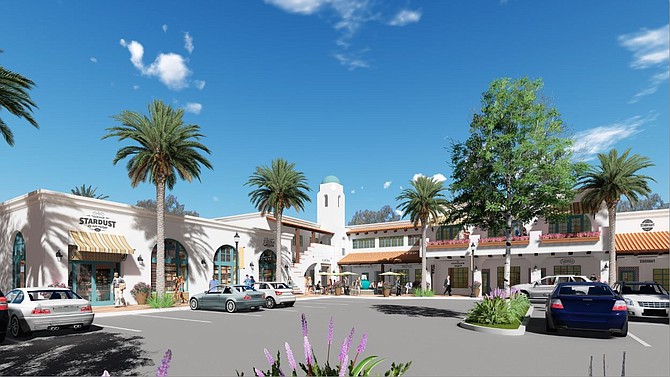 Owner Linwood Ventures of Los Angeles plans a $15 million renovation of the former La Costa Towne Center in Carlsbad, with plans to rebrand the property as a luxury retail center called The Beacon La Costa.
A company statement said the 123,000-square-foot mixed-use property, with retail and office elements, will be anchored by the local region's first Equinox fitness center, taking the 31,000-square-foot space formerly occupied by a Vons store.
Plans call for a total of 62,000 square feet of retail space and 30,000 square feet of office space. The tenant mix is expected to include a variety of full-service and fast-casual gourmet restaurants, boutiques and specialty neighborhood services.
"This project was in desperate need of capital infusion and a fresh tenant mix," said Scott Schonfeld, principal of Linwood Ventures, which acquired the property in October 2014 in a joint venture with Centennial Real Estate and Angelo, Gordon & Co.
Linwood will upgrade facades, parking and common areas, with plans to add new parklets and outdoor dining terraces with views of the nearby Batiquitos Lagoon and adjacent nature preserve. The center is located at the southeast corner of El Camino Real and La Costa Avenue, in Carlsbad's La Costa neighborhood.
Officials said the renovation will begin this fall and is expected to be completed next year. Leasing is being handled by Don Moser and Matt Moser of real estate services firm Retail Insite.