Sorrento Mesa Office Campus Sells for $85.5 Million
Sunday, April 5, 2015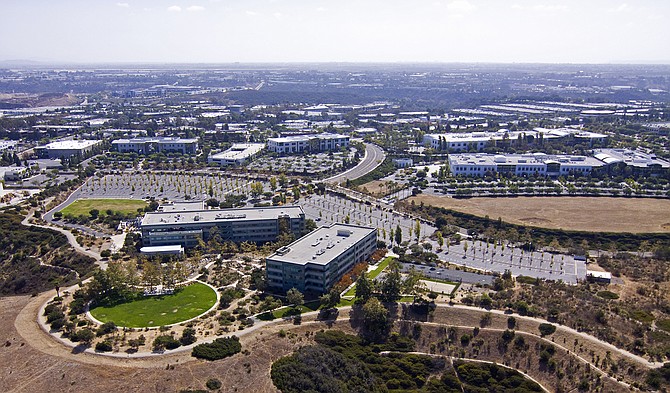 A real estate affiliate of Dallas-based Invesco Advisors Inc. and San Diego-based developer Cruzan have acquired a two-building office campus in Sorrento Mesa for $85.5 million, according to CoStar Group and public data.
The seller of the 311,305-square-foot property, at 6420 and 6450 Sequence Drive, was GI Realty Trust 1996.
The seller was represented by Louay Alsadek, Justin Parsonnet, Hunter Rowe, Chris Pascale and Mike Hoeck of brokerage company CBRE Group Inc, according to a CBRE statement that did not name the seller. CBRE's Mark McGovern and Scott Peterson worked on behalf of the buyers to secure financing.
The campus was built on approximately 26 acres in 1998 and has 5.7 acres of developable land. Brokers said the buyers plan renovations including a new café, fitness center, outdoor amphitheater and active spaces.