RF Industries Ltd. Reports Third Quarter Results
Sunday, September 14, 2014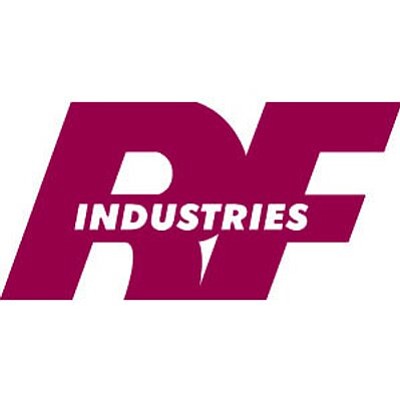 RF Industries Ltd., a San Diego-based maker and distributor of wireless cable assemblies, reported fiscal 2014 third quarter sales of $5.5 million, down from $9.4 million in sales for the like quarter of 2013.
Net income for the quarter that ended July 31 was $372,000, compared with $917,000 for the same period of last year.
For the nine months, RFI reported sales of $17.2 million, down from $28.2 million for the like period of last year.
Net income for the nine months was $1.1 million.
RFI said the reduced sales were the result of a $10 million decline at its Cables Unlimited division due to a big drop in orders for fiber optic cabling for cellphone towers.
CEO Howard Hill said while he's not expecting a rapid upturn in sales in that subsidiary, the company's cash position enables it to invest in businesses through acquisitions that may supplement core products or improve CU's market and sales opportunities.
The company's board declared a regular cash dividend of 7 cents per share payable Oct. 15 to shareholders of record on Sept. 30.