Emmes Completes $10 Million Renovation of Downtown Tower
Friday, September 12, 2014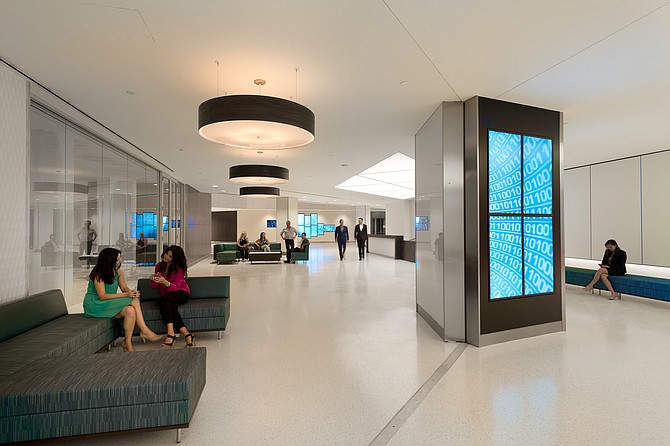 Emmes Realty Services recently completed a $10 million renovation of 1 Columbia Place, the 27-story downtown San Diego office tower that it purchased in 2012 for approximately $135 million.
Company officials said the remodeling of the building, at 401 W. A St., included the building's common areas, lobby, exterior spaces and outdoor terraces. City business and government leaders recently attended a debut ceremony at the tower, marking the completion of the project.
New elements include sustainable features built to LEED standards, with new viewing areas established on terrace setbacks on two of the top floors. The main lobby has approximately 28,000 square feet of retail and restaurant space.
Over the past two years, parent company Emmes Asset Management Co. LLC has purchased four downtown San Diego high-rises, for a total of approximately $325 million.
The building now known as 1 Columbia Place was formerly known as Columbia Center.