Novatel Receives Investment From HC2
Tuesday, September 9, 2014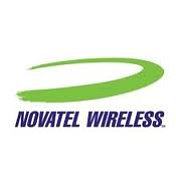 Novatel Wireless Inc., the San Diego maker of wireless solutions and modems, said it completed an investment transaction for $23.7 million from a subsidiary of HC2 Holdings Inc., a diversified holding company with operating subsidiaries in the United States and the United Kingdom.
The investment consists of a combination of common stock, warrants and convertible preferred stock in Novatel.
HC2 said it will be investing about $14.4 million initially and up to an additional $9.3 million if the warrants are exercised for cash. HC2's initial ownership stake in the outstanding common stock of the Novatel is about 17 percent.
When and if the preferred stock is fully converted and the warrants are fully exercised, HC2's ownership is expected to increase to about 25 percent.
This spring, a dissident shareholder group from San Francisco orchestrated a change of Novatel's board and pushed out Peter Leparulo as chief executive officer. Alex Mashinsky was named interim CEO in June. This month, Novatel named Michael Newman as its new CFO.