Third-Quarter Revenue Rises 6 Percent at BioMed Realty Trust
Thursday, October 30, 2014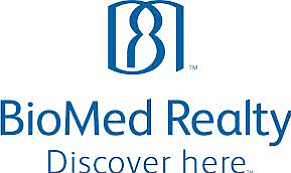 San Diego-based BioMed Realty Trust Inc. saw total revenue rise 6 percent from a year ago in its third quarter ending Sept. 30, reaching $168.9 million, with rental revenue for the period hitting a company record $122.8 million.
Officials of the real estate investment trust reported net income available to common stockholders of approximately $16 million, up from $4.2 million in the year-ago quarter.
Adjusted funds from operations, an industry-recognized supplemental metric gauging the financial performance of real estate portfolios, reached $72.7 million, up 19.7 percent from a year ago.
BioMed Chairman and CEO Alan Gold said the company, which invests in life sciences real estate, saw "robust leasing" in the third quarter, led by tenant deals with Baxter Healthcare Corp. in the Cambridge, Mass., market and Bristol-Myers Squibb Co. in the San Francisco Bay Area.
BioMed Realty Trust (NYSE: BMR) is headquartered in Rancho Bernardo. As of Sept. 30, the company's nationwide portfolio totaled approximately 17.2 million rentable square feet, with an additional 7.4 million square feet available for future development.