Northrop Grumman Reports Successful Tests of Roadside-Bomb Jamming Device
Monday, October 20, 2014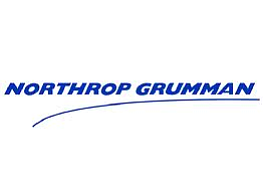 Northrop Grumman Corp. said on Oct. 16 that its JCREW system — an electronic signal jammer designed to foil roadside bombs — made it through an extensive battery of tests at five Defense Department facilities in preparation for deployment in 2015.
With the successful completion of what officials call Milestone C, the system will enter production and deployment.
Northrop Grumman (NYSE: NOC) does most of the work on the project at its Information Systems business in San Diego.
The military uses the term improvised explosive device, or IEDs, to refer to roadside bombs frequently assembled with commercial electronics.
"We've developed a system that's exceedingly more effective against a multitude of different IED threats than currently fielded systems," said Jeannie Hilger, vice president and general manager of the communications division at Northrop Grumman Information Systems.
"Northrop Grumman has also added capabilities to JCREW I1B1 that aren't available today that make the system easier to maintain and enable quick updates to jamming profiles." I1B1 essentially means the first version of JCREW: Increment 1 Build 1.
The JCREW device went through a gauntlet of tests.
At Yuma Proving Ground in Arizona, defense officials tested the system's performance in realistic electromagnetic environments.
At Dahlgren, Va., defense officials established radio frequency compatibility with other U.S. government communications and jamming equipment.
At San Antonio, officials ensured that soldiers using the system were safe and protected from electromagnetic radiation, hazardous transmission levels to explosive ordnance, and hazardous power levels to fuels in close proximity.
At Lake Glendora, Ind., officials demonstrated the reliability of multiple systems in an open-air environment.
At Indian Head, Md., officials tested the network features of the JCREW jammers. JCREW stands for Joint Counter Radio-Controlled Improvised Explosive Device Electronic Warfare.
NAVSEA, the Naval Sea Systems Command, is the U.S. Navy office overseeing the contract.