Planning Commission Recommends Changes and Forwards One Paseo Project to City Council
Originally published October 19, 2014 at 4:04 p.m., updated October 20, 2014 at 1:26 p.m.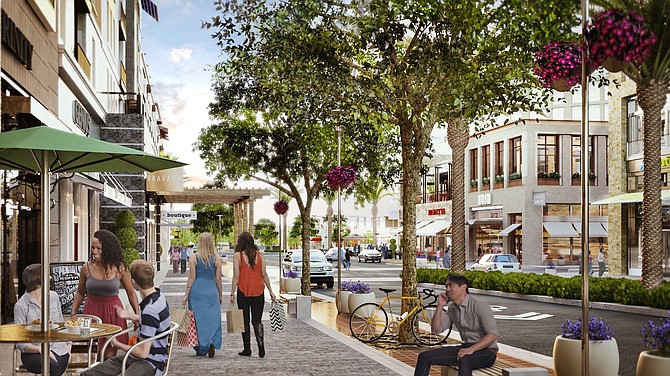 The San Diego Planning Commission has forwarded to City Council a controversial $650 million mixed-use development, called One Paseo, proposed for Carmel Valley.
In their unanimous 5-0 vote, planners recommended that City Council consider 11 refinements to the long-discussed project, aimed at addressing residents' concerns about added traffic congestion. City Council will review the project at an upcoming meeting.
Los Angeles-based Kilroy Realty Corp. has proposed a project that includes office, residential, retail and public gathering spaces, on a 23-acre parcel at the southwest corner of Del Mar Heights Road and El Camino Real.
Kilroy officials said the developer agreed to the proposed adjustments at the Oct. 16 Planning Commission meeting. Planners' recommendations include expanding hours for a proposed shuttle service, adding a pedestrian bridge and reducing the size of proposed office buildings.
"We are gratified by the commissioners' acknowledgement that One Paseo clearly implements the General Plan's City of Villages strategy and is the very best use of this last undeveloped piece of land in Carmel Valley," Kilroy said in a statement.
Kilroy has made several revisions to One Paseo over the past six years, as it responded to residents' concerns that the project would alter the neighborhood's character and add to existing congestion problems. The developer said the latest version of One Paseo will include traffic-flow improvements and sustainable elements, including pedestrian and bike paths.
The development has a Main Street-style theme and would be built out in multiple phases.