Overland Storage Says Its Acquisition Is On Track to Close This Quarter
Tuesday, October 14, 2014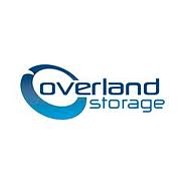 Overland Storage Inc., the San Diego provider of data storage systems that agreed to be acquired in May by Ontario, Canada-based Sphere 3D, said the transaction is on track to close in the current fiscal quarter. It also reported that it settled a consolidated shareholders lawsuit that still needs court approval.
Soon after the announcement of the company's sale, it was hit with a slew of litigation surrounding Overland's board accepting a price that undervalued the company. The stock deal called for Overland shareholders to receive 0.51 shares of Sphere 3D stock, then valued at $4.43, for each of their shares, for a 50 percent premium on the stock's most recent market price before the news was announced.
That came to about $81 million for the aggregate price on the company.
In other news Overland said it reduced its staff by about 100 people, or about 30 percent of its workforce; moving its manufacturing from San Diego to a plant in China and to contract manufacturers; and that expected changes to operations will result in cost savings that are 10 to 15 percent above original expectations of about $20 million.
Overland Storage said it secured a $5 million line of working capital to support its restructuring and transition plans provided by Cyrus Capital. The latter is the New York private equity firm that owns 63 percent of Overland's shares and is pushing for the sale.