Aethlon Medical Device Used in Treatment of Ebola Patient
Tuesday, October 14, 2014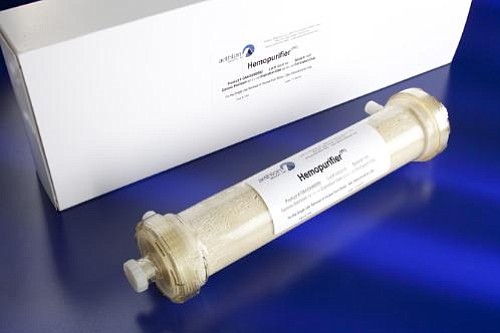 Aethlon Medical Inc., a San Diego-based medical device company, announced the first use of Hemopurifier therapy on a patient infected with Ebola virus.
The treatement was administered to a Ugandan doctor at the Frankfurt University Hospital in Germany. The patient, who is also a World Health Organization worker, contracted the virus in Sierra Leone.
Aethlon's Hempurifier is a biofiltration device that targets the rapid elimination of viruses and immunosuppressive proteins from the circulatory system of infected individuals.
"We thank the physicians in Frankfurt for allowing us the opportunity to treat this advanced-stage patient," said Jim Joyce, Aethlon's founder and CEO. "Details related to the patient's response to therapy will be disclosed once hospital officials deem it appropriate to report an update on the condition of this individual."
For a more in-depth look at this story, see the October 20 edition of the San Diego Business Journal.