ResMed Announces Commercial Sale of Noncontact Sleep Monitoring Device
Tuesday, October 7, 2014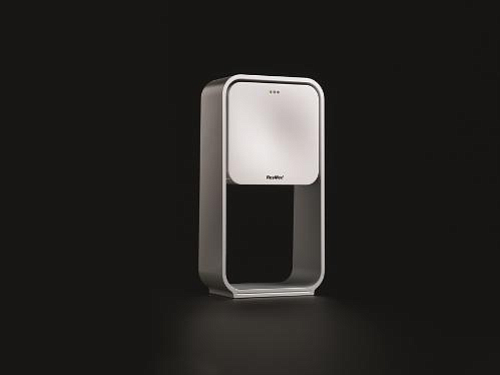 San Diego-based ResMed Inc., a medical device maker for sleep-related conditions, announced the commercial distribution of its new at-home device ─ a noncontact sleep system called S+ by ResMed.
The device is a personalized sleep tool that uses patented bio-motion sensors, designed to measure an individual's sleep stages and environment, to deliver personalized feedback that aims to improve sleep, according to ResMed.
With its noncontact design, the S+ monitors breathing patterns and body movements without requiring wristbands, mattress strips or electrodes. The system also captures the light, noise and temperature levels in the room and allows consumers to log factors such as caffeine and alcohol intake, as well as exercise, to analyze patterns over time and deliver personalized sleep strategies.
According to ResMed, the "Sleep Sensor" technology is clinically proven, and the connected system sends real-time data to a consumer's smartphone or tablet and shares daily sleep scores and charts based on individual sleep patterns and lifestyle. The capabilities of the S+ go beyond those of fitness devices available on the market because the S+ algorithm provides personalized suggestions informed by more than two million nights of proprietary sleep data, ResMed said.
"Millions of Americans are already counting their calories or miles walked, but it's impossible to track and measure the quality of your sleep without assistance," said Don Darkin, president of ResMed's sleep-disordered breathing business unit. "Using our patented SleepSensor technology that connects direct to your smartphone, the S+ allows for more accurate in-home monitoring, and represents a quantum leap forward in sleep science to achieve better sleep."
The S+ works with Apple iOS and Android compatible devices. The free S+ by ResMed app offers sleep scores and analysis along with interactive tools that provide a range of options for a path to better sleep, including soothing sounds to help fall asleep, color-coded and individualized charts base don sleep stages, an alarm and a memo maker to help individuals log thoughts and clear their heads before bed.