Partnership Plans $12.5 Million Renovation of Westminster Manor
Tuesday, November 25, 2014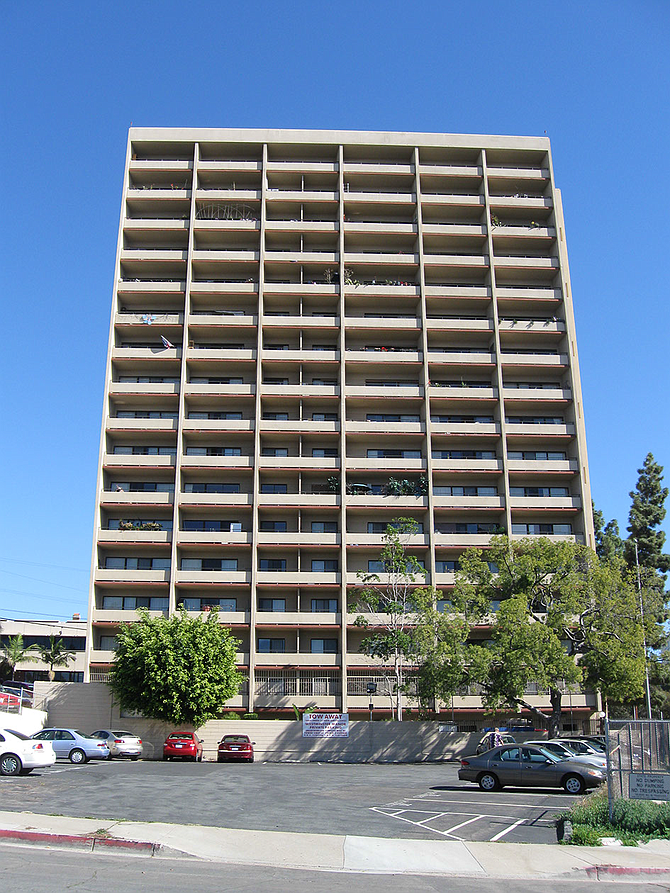 Chelsea Investment Corp. has entered into a $28.6 million joint venture with the current property owner to acquire and renovate the 152-unit Westminster Manor senior housing building in downtown San Diego, according to brokerage company Colliers International.
Chelsea has joined with Westminster Manor of San Diego Inc. to form a new entity, Westminster Manor LLC, which has structured new financing and is planning an extensive $12.5 million renovation of the high-rise property at 1730 Third Ave.
Colliers' Victor Krebs represented Westminster Manor in its selection of Carlsbad-based Chelsea, with Paul Marra of Keyser Marston Associates providing consulting.
Westminster Manor was built in 1972 and will undergo a full interior and exterior renovation. Residents will be relocated during construction to area hotels, and the partnership is providing a social service professional from Serving Seniors to work with residents during the transition to temporary quarters.
Renovation work is expected to start in December, with relocation of residents to be conducted in phases beginning in early February. Work is expected to be completed in September 2015.