La Mesa Rental Condos Sold for $28.3 Million
Sunday, November 23, 2014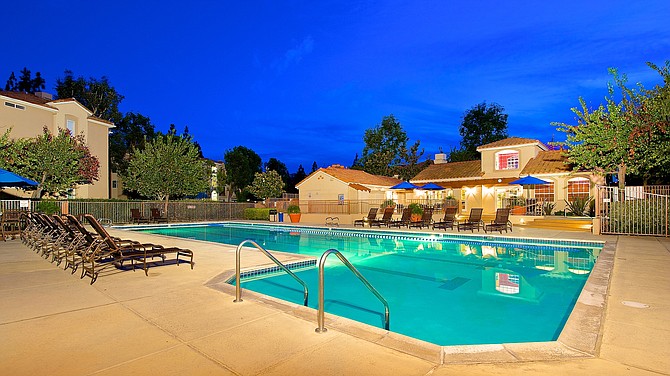 Partnerships controlled by San Diego-based R&V Management Corp. have purchased the 124-unit Central Park condominium rental property in La Mesa for $28.3 million, according to CBRE Group Inc., which represented the seller.
The seller of the property, at 5636 Amaya Drive, was JH/TMP La Mesa LLC, an affiliate of Newport Beach-based JH Real Estate Partners Inc. The buying entities were recorded as VLD Sweewater LP and Central Park Partners LP.
According to CoStar Group, the buyers were represented by Hunter Combs of HFF. CBRE Group's Dixie Hall, Kevin Mulhern and Rachel Parsons represented the seller.
The rental condos were built in 1989 and renovated in 2006. They are part of a larger 216-unit condo community known as Central Park La Mesa.
Central Park La Mesa began condominium sales in late 2006, and 92 units were sold before sales were ceased, with the remaining units now one- and two-bedroom rental condos, according to CBRE Group.