S.D. Firms Tackle Symptoms, Ebola Diagnostics
MEDICINE: The Cos. Have the Capacity for Ramping Up Production
Friday, November 14, 2014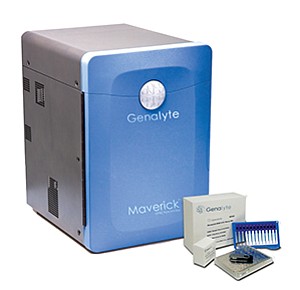 Another San Diego-based company is taking aim at Ebola, but unlike the other companies, Leading BioSciences Inc. is focusing on treating the symptoms of the deadly virus rather than targeting the virus itself.
Although Ebola has made fewer headlines in the last few weeks, the situation in West Africa is anything but stable. The World Health Organization (WHO) said last week that over 5,000 people have died of Ebola in eight countries out of 14,098 infections. WHO said the number of deaths is probably far higher given that the fatality rate in the ongoing outbreak is known to be 70 percent.
Health care conditions in the affected countries are contributing to the spread of the disease, contracted only through direct contact with the bodily fluids of an infected person showing symptoms, such as fever or vomiting.
The Ebola virus causes the patient to go into hemorrhagic shock, which occurs when the body cuts off blood flow to the outer vessels of the body in order to support the most vital organs — the brain and the heart. The kidney and liver can recover from long periods of shock, but the small intestine cannot. Eventually, the body shuts down as multiple organs fail.
Robin Jackman, Leading BioSciences' CEO, said the small intestine is key to preventing this shutdown. The small intestine contains a lethal dose of enzymes that, when released, results in multi-organ failure. It just so happens that Leading BioSciences' lead drug candidate, LB1148, halts multi-organ failure that occurs from hemorrhagic, septic and cardiogenic shock. And they've been perfecting it for 10 years.
"It's a very relevant indication for us," said Leading BioSciences' Chief Operating Officer Greg Doyle. "LB1148 can treat the most critical symptoms of Ebola, and in turn buy time for the patient to fight the virus. The human immune system fights off viruses all the time, but the organ failure that happens with Ebola is preventing the patient's immune system from putting up a fight."
LB1148 is taken orally as a liquid, and it's designed to prevent the digestion and breakdown of the intestinal tract in those periods of shock, Jackman said.
The company said it originally prepared a compassionate use application to expedite the drug's use, but the U.S. Food and Drug Administration (FDA) advised it to submit the more traditional expanded access Investigational New Drug application. While Leading BioSciences waits for the green light, Doyle said, the company will consider making the drug available to clinicians on an as-needed basis.
Prev Next
Page 1 of 2.