British Clothing Chains Topshop, Topman Coming to Fashion Valley
Wednesday, May 7, 2014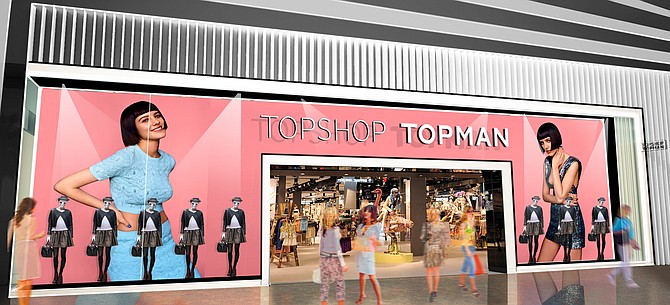 British clothing and accessories retailer Topshop plans to open joint locations of its Topshop and Topman stores this fall at Fashion Valley mall in Mission Valley.
Mall operators said the two brands will open adjoining 17,500-square-foot stores on the mall's lower level, near JCPenney. Topshop sells clothing and accessories geared to young women, with Topman's offerings geared to young men.
Both brands are owned by London-based retail company Arcadia Group Ltd., and the stores will be the brands' first in San Diego County. Topshop has more than 440 global stores and Topman has more than 240, with each operating four current U.S. stores.
Fashion Valley is owned and operated by Indianapolis-based Simon Property Group Inc. (NYSE: SPG), the nation's largest mall operator. Located at 7007 Friars Road, the mall has more than 200 stores and restaurants and is San Diego's largest regional mall, with more than 1.7 million square feet of retail space.