133 Apartments in La Mesa Sold for $20M
Monday, May 5, 2014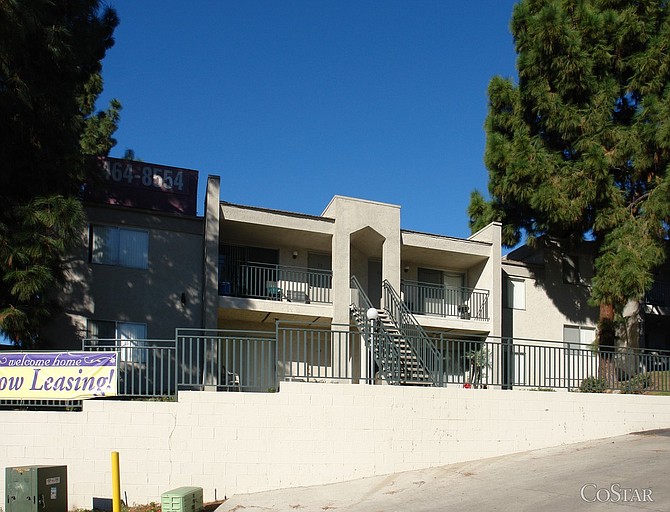 Pacific Urban Residential of Los Angeles bought the 133-unit Silver Oaks apartment community in La Mesa for $20 million, according to CoStar Group and public data.
The seller of the property, at 7400 Parkway Drive, was Silver Oak Associates Ltd., a partnership that includes R&V Management Corp. of San Diego. The seller was represented by Steve Huffman and Shane Shafer of Hendricks Berkadia.
The garden-style apartment complex was built on 6.14 acres in 1976 and renovated in 1998. There were three unit vacancies at the time of sale.