Qualcomm to Provide Proximity Beacons at 20 Major League Ballparks
Thursday, March 6, 2014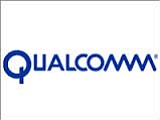 Qualcomm Inc. said on March 6 that it will provide proximity beacons to 20 Major League Baseball parks for the 2014 season.
The beacons can communicate with fans' iPhones via Bluetooth radio technology, serving as kind of a GPS system for the ball yard.
Qualcomm (Nasdaq: QCOM) announced earlier that San Diego's Petco Park and Los Angeles' Dodger Stadium were installing the systems in their ballparks. Both parks now have 65 beacons, which are electronics about the size of a deck of cards. By tapping into their radio signals, smartphones can offer fans a variety of services or merchandise offers, based on where the fan is standing.
The system works with the Apple Inc. iOS operating system. Qualcomm is working to provide similar capability to Android smartphones, an executive said.
Financial terms of the deal are not being disclosed.
Opening day is March 30, with the San Diego Padres hosting the Los Angeles Dodgers.