Infosonics Reports Record Q4 Sales
Thursday, March 6, 2014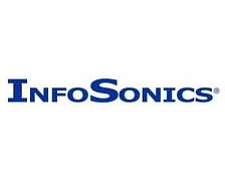 Infosonics Corp., the San Diego distributor of cellphones and wireless devices mainly in South America, reported record fourth quarter sales, units shipped, and broke through for a small net profit.
Sales in the fourth quarter were $11.9 million, up 40 percent from the like quarter of 2012.
Net income came in at $125,000, compared with a net loss of $1.2 million in the like quarter of 2012.
For the full year, revenue was $37.9 million, up 11 percent from 2012.
Infosonics reported a net loss for the year of $597,000, compared with a net loss of $2.5 million in 2012.
Unit shipments in the fourth quarter nearly doubled to about 1.9 million, a new record, the company said.
The company said cash at year-end was $2.4 million, down from $5.2 million at the end of 2012.
CEO Joseph Ram said he was pleased with the results. "We are beginning to see a higher overall demand for smartphones, and are adjusting our portfolio of products accordingly. In 2014, we also plan to increase our sales efforts in the United States," Ram said.