New Partnership Puts Bumble Bee Foods in Premium Food Arena
Wednesday, March 5, 2014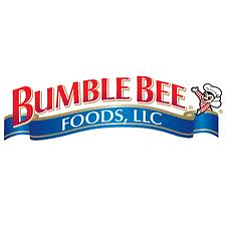 Bumble Bee Foods LLC, the San Diego provider of canned tuna and other seafood, said it entered into a partnership with Sapmer, the second largest tuna fleet in France.
The partnership will result in Bumble Bee's move into the premium food service arena delivering sashimi-quality frozen tuna to North American restaurants and food retailers, the company said.
"More discerning retail and food service buyers in North America are looking for the next level of quality frozen seafood products and this partnership fills the demand," said Chris Lischewski, Bumble Bee president and CEO.
Sapmer, founded in 1947, is a longtime supplier to the Japanese market, and recognized in the industry for engineering a unique process for freezing and processing sashimi-quality tuna, the company said.
The partnership follows two other deals for Bumble Bee including an announcement of a premium fresh frozen seafood under the Bumble Bee SuperFresh name, and the acquisition of Anova Food LLC.
In 2013, Sapmer reported revenue of 91.6 million euros or about $126 million.