Scripps Ranch Apartment Property Sells for $13.6 Million
Monday, June 23, 2014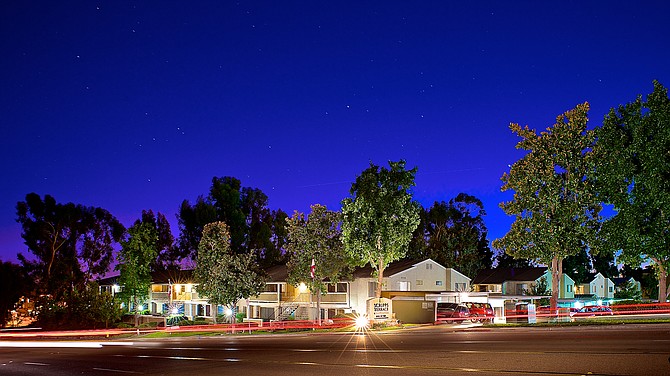 Point Loma-based Scripps Terrace Apartment Homes LP has purchased the 67-unit Scripps Terrace apartment community in Scripps Ranch for approximately $13.6 million.
The seller was Silverado Scripps Terrace LLC of Laguna Hills, according to brokerage company CBRE Group Inc., which represented the buyer and seller.
CBRE's Dixie Hall, Rachel Parsons and Kevin Mulhern handled the transaction, in which the buyer assumed existing financing on the property.
Located at 10940-10958 Scripps Ranch Blvd. off Interstate 15, the property was built on 2.29 acres in 1983.
The buying entity is led by Mark Gosselin of locally based Property West Residential, which owns and operates 3,500 multifamily units throughout San Diego County. Gosselin plans to continue ongoing renovations begun by the prior owners, including Silverado Canyon Partners, led by Mike Jara.
Additional enhancements to interiors and exteriors are planned, to provide the property with a lodgelike aesthetic, according to CBRE.