ViaSat's Service Rated as Out of This World
Thursday, June 19, 2014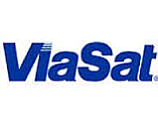 Exede, the high speed satellite Internet service from Carlsbad-based ViaSat Inc. was the top rated ISP in report from the Federal Communications Commission for the second consecutive year, the company said.
Of 15 ISPs evaluated, including those using DSL, cable, fiber and satellite, Exede delivered 139 percent of advertised download speeds and 138 percent of upload speeds during peak periods, the company said.
Exede is available to most U.S. households without the need for expensive infrastructure expansion to deliver the service. The company is also offering phone service to residential users, and specialized service for businesses.
ViaSat has scheduled the launch of another communications satellite in mid-2016, intended to expand Exede's services, capacity, speed and coverage areas.