Kona Kai Resort Nears Completion of $22 Million Makeover
Thursday, June 19, 2014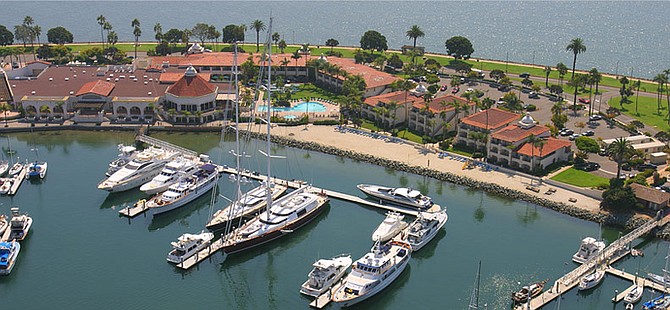 Kona Kai Resort & Marina is nearing completion on the second phase of a $22 million renovation of the Shelter Island property.
Operators said work is expected to wrap up before July 4 at the 129-room resort. The latest improvements include upgrades to the hotel's guest rooms, lobby and waterfront restaurant, known as Vessel.
The hotel's Tiki Bar has been rebuilt, with a revamped pool and meeting spaces. Officials said the renovation reflects modern San Diego elements while retaining elements of the hotel's history.
The property at 1551 Shelter Island Drive is owned by Westgroup Kona Kai LLC, a unit of Noble House Hotels & Resorts, which acquired the hotel in 2013.