Historic Downtown Office Building Sells for $52.5 Million
Originally published June 5, 2014 at 4:07 p.m., updated June 5, 2014 at 1:33 p.m.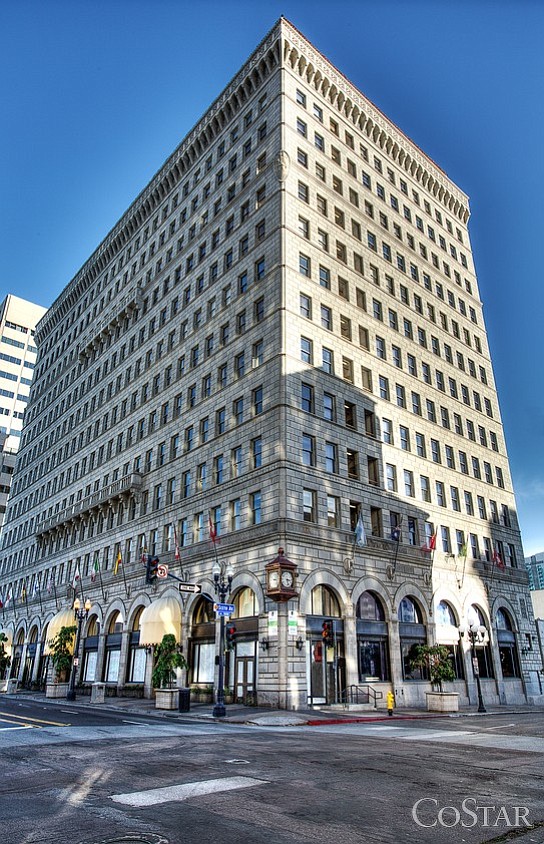 Hammer Ventures of San Diego has purchased a downtown office building at 625 Broadway, known locally as the Torbati Building, for $52.5 million, according to CoStar Group and public data.
The seller was a limited liability company led by Emanuel Torbati, and the transaction included an adjacent parking garage. The buyer plans to convert the building into a residential property.
The historic 14-story building was constructed in 1925 and was among several properties developed in the local market by real estate and transportation magnate John D. Spreckels. The building at one time housed Home Federal Bank.
The 223,475-square-foot property was renovated in 2004 and was approximately 60 percent leased at the time of sale. Tim Cowden of brokerage company Colliers International represented the buyer.
According to its website, the privately held Hammer Ventures is focused primarily on the acquisition and development of multifamily housing, with many of its apartment and condominium projects located in urban infill neighborhoods.