Peggy Johnson Is Leaving Qualcomm
Tuesday, July 29, 2014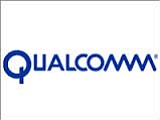 Executive Peggy Johnson is leaving Qualcomm Inc. after nearly two and a half decades at the San Diego tech company, a Qualcomm (Nasdaq: QCOM) spokesman confirmed.
Johnson could be going to Microsoft Corp. as suggested by the website Re/code, citing an unnamed source in a July 28 post. Qualcomm could not confirm that. A Microsoft (Nasdaq: MSFT) spokeswoman said she could not comment on the rumor.
Johnson is executive vice president at Qualcomm Technologies Inc. and president for global market development. She is an electrical engineer who has been with Qualcomm (Nasdaq: QCOM) 24 years. Part of her most recent job was overseeing the Qualcomm Labs incubator. The National Diversity Council recently named Johnson one of the top 50 most powerful women in technology.