Local Developers Begin $5.6 Million Townhome Project in Chula Vista
Tuesday, July 29, 2014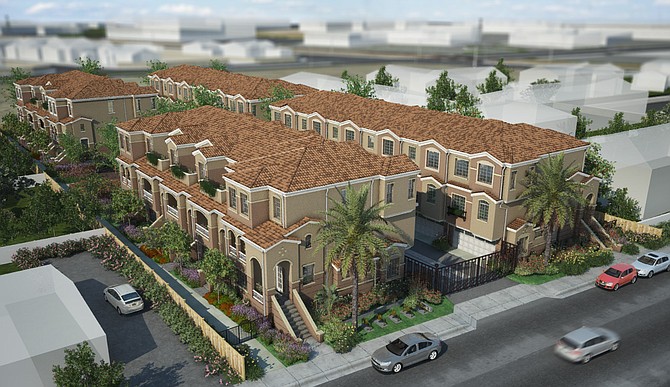 Private equity firm Pathfinder Partners LLC and developer Lanshire Housing Partners LLC, both of San Diego, have broken ground on Bahia Vista Townhomes, a $5.6 million multifamily project in Chula Vista's Marina District.
Pathfinder Partners officials said the 21-unit community is slated for completion in 2015. The project consists of four three-story, Mediterranean-style townhome buildings, housing 13 three-bedroom and eight four-bedroom units.
Dwellings will range from 1,600 to 1,800 square feet. The one-acre project will include an open park with a "tot lot," seating areas, and a paved trail encircling the perimeter of the development.
Lorne Polger, Pathfinder Partners' co-founder and senior managing director, said developers were attracted to the location by recent redevelopment driven by Chula Vista's long-term bayfront master plan, geared to transforming more than 550 acres of underused industrial property into a residential and resort area.