ViaSat Acquires Some of Gray Labs' Assets
Monday, July 28, 2014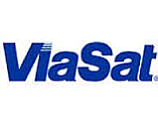 ViaSat Inc. said on July 28 that it acquired certain assets of Georgia-based Gray Labs Inc. for undisclosed terms.
The Carlsbad-based business acquired Gray Labs' high-rate modem product line for satellite communications. Also acquired were custom spacecraft technologies for Earth observation. The acquired products are useful in data communications for intelligence, surveillance and reconnaissance.
The former staff of Gray Labs has relocated to ViaSat (Nasdaq: VSAT) facilities. Jim Gray, former Gray Labs president, will be a senior consultant to ViaSat.