Escondido Apartments Sold for $7.9 Million
Monday, July 28, 2014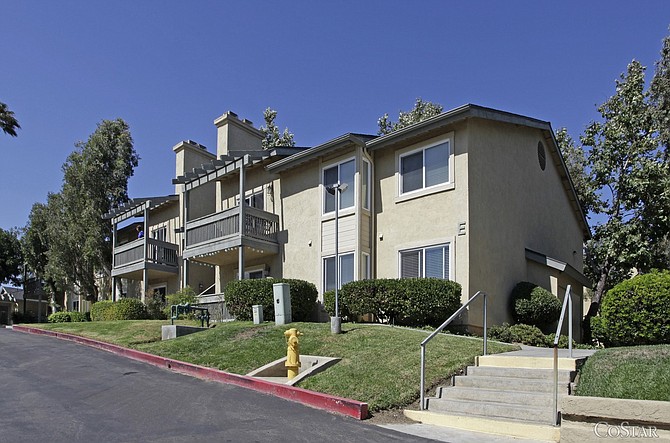 Viewpoint Equities Inc. of San Diego has purchased a 51-unit apartment building in Escondido for approximately $7.9 million, according to CoStar Group and public data.
The seller of the property, at 145-225 West El Norte Parkway, was Janez Properties Inc. of San Diego, represented by Steve Huffman and Allen Chitayat of brokerage company Berkadia.
The apartments sold are part of a larger 105-unit complex that was originally developed as condominiums. The two-bedroom apartments were fully occupied at the time of sale.
The property was built on 5 acres in 1988.