Qualcomm to Invest Up to $150 Million in Chinese Startups
Thursday, July 24, 2014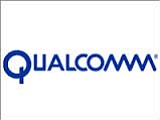 Qualcomm Inc., which just reported net earnings of $2.24 billion for its third quarter July 23, said it will invest up to $150 million in Chinese startup companies across all stages.
The chip maker and licensor of wireless technology said the targeted companies will be those furthering the development of mobile technologies in e-commerce, semiconductors, education and health.
Two recently funded Chinese companies are Cambridge Wowo, a mobile education startup, and Boohee, a mobile health care company, Qualcomm said without divulging the amounts invested.
The company's venture arm, Qualcomm Ventures, will advise and direct the Chinese investment activities, the company said.
Qualcomm, which has been investing in China for more than 10 years, said a few previous successful investments that have made exits are Enorbus, acquired by Disney Cos., Aicent, acquired by TA Associates; and NetQin, which went public.
Qualcomm executives told analysts that it is trying to resolve disputes with some large Chinese customers over license payments and under-reporting of device units sold, which trigger licensing payments.
In November, Qualcomm revealed that it is being investigated by the Chinese government regarding alleged violations of that nation's anti-monopoly laws.