Chargers Invite Fans to First of 10 Open Practices on July 24
Tuesday, July 22, 2014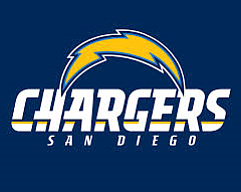 The San Diego Chargers host opening day of their 2014 training camp Thursday, July 24 at Charger Park in Kearny Mesa, starting at 9:30 a.m., marking the first of 10 practices open to the public.
Gates to the practices will open an hour before the start of each session, and during the week, parking is only available on Murphy Canyon Road. Don't even think about parking in private parking lots.
For weekend practices, fans can park on the street as well as in the Kearny Mesa Business Center, just south of Charger Park.
The other nine dates open to the public are July 25, starting at 2:50 p.m.; July 26, 9:20 a.m.; July 27, 2:50 p.m.; July 30, season ticket holders only; July 31, 9:20 a.m.; Aug. 1, season ticket holders only; Aug.2, Fan Fest, time to be announced; Aug. 4, 2:50 p.m.; Aug. 9, 9:20 a.m.; Aug. 11, 2:50 p.m.; Aug. 12, 9:20 a.m.
Bleacher seating at the facility is available but fans are welcome to bring chairs. Fans may also bring their own food and drinks, but cigarettes and alcohol aren't permitted. The facility will have food and drinks for purchase.
Fans are also welcome to take pictures, but video cameras and longer telephoto lenses aren't allowed, the team said.
The Chargers will play their first pre-season game Aug. 7 against the Dallas Cowboys at Qualcomm Stadium starting at 7 p.m. They play Seattle Seahawks Aug.15 at 7 p.m.