Stone Brewing to Open Facility in Germany
Saturday, July 19, 2014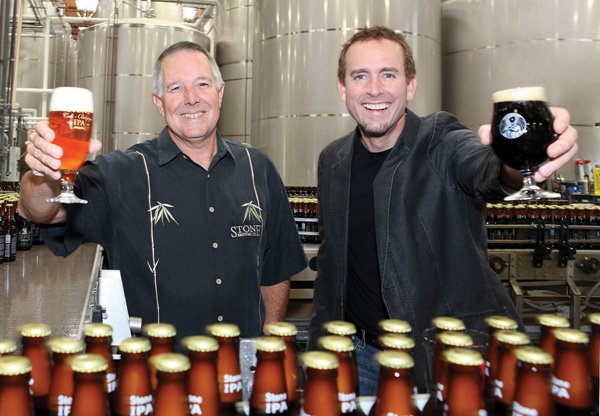 Escondido-based Stone Brewing Co. is on its way to becoming the first American craft brewer to own and operate a brewery in Europe. And in a coals-to-Newcastle move, Stone is going to Germany.
The business, which has made no secret of its desire to expand into Europe, said on July 19 that it plans to spend more than $25 million to renovate a site in Berlin, which it plans to open in late 2015 or early 2016.
Stone plans to occupy roughly 65,000 square feet in a gas works building that dates from 1901, six miles south of the Brandenburg Gate and city center. The Stone Brewing Co. – Berlin complex will include a brewery, a farm-to-table restaurant and a retail store.
Once it gets its building permits, Stone anticipates construction will take 14 to 20 months.
Greg Koch and Steve Wagner founded Stone in 1996. The business, which had $136 million in revenue in 2013, has been a fixture on the San Diego Business Journal's Fastest 100 list; this year it appeared at No. 75, with 62 percent growth over two years. It had 396 full-time employees as of Feb. 1.