AECOM Signs $10 Million Lease at Emmes-Owned Downtown Tower
Wednesday, July 16, 2014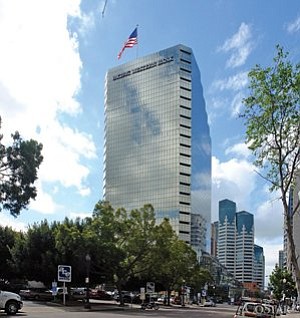 Engineering and consulting services provider AECOM Technology Corp. has signed a seven-year lease for approximately $10 million, to occupy a space at the 1 Columbia Place office tower in downtown San Diego, owned by New York-based Emmes Asset Management Co. LLC.
Emmes officials said AECOM has signed a 47,066-square-foot lease, the largest to date since Emmes acquired the 27-story tower in 2012. Emmes recently completed an extensive renovation of the property, located at 401 W. A St. in the Core-Columbia district.
Emmes acquired 1 Columbia Place, formerly known as Columbia Center, for $135 million, according to CoStar Group and public data. The privately held Emmes oversees a nationwide $1.5 billion portfolio of commercial property, including four office high-rises in downtown San Diego.
It was not immediately known what impact the new lease will have on AECOM's two current locations in downtown San Diego — one on Kettner Boulevard and another on Stillwater Road.
Los Angeles-based AECOM (NYSE: ACM) has 45,000 employees at offices worldwide, including approximately 200 in San Diego County, and reported revenue of $8 billion for the 12 months ending March 31. The Fortune 500 company recently announced a $4 billion acquisition of rival URS Corp.