SDG&E Is First Utility Given Permission to Flight-Test Drones
Friday, July 11, 2014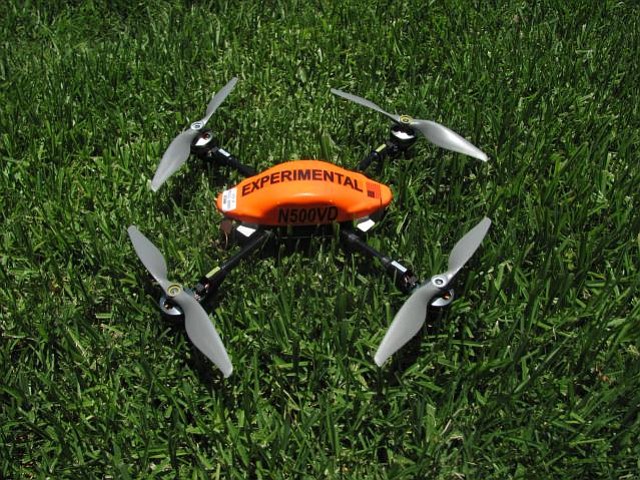 Setting the stage for unmanned aircraft inspecting power lines, the Federal Aviation Administration gave San Diego Gas & Electric Co. permission to conduct test flights of a small drone in certain rural areas away from houses and in a San Diego utility yard, SDG&E said on July 11.
It's the first such permission in the nation, SDG&E said.
SDG&E's unmanned aircraft is a small, four-propeller helicopter, measuring 16 inches across and weighing less than a pound. It carries a camera.
If successful, SDG&E said it would ask for permission to survey its infrastructure with small aircraft. The approach is cheaper than using a manned helicopter and would extend aerial surveillance to areas where conventional helicopters are not permitted. It could also help the utility during power failures and other emergencies, SDG&E said. The utility said it has 26,000 miles of electric and gas lines that it must inspect.
The four East County test zones will be 2.5 miles long and a half mile wide. The federal government's permission also extends to a small space — a 100-yard diameter zone — at a utility training facility in San Diego. SDG&E said it hoped to use the space to train flight crews.
"As always, SDG&E is steadfastly dedicated to ensuring privacy and will only use the vehicles, as prescribed by the FAA, to research the reliability and safety purposes of the program," SDG&E said in a statement.