Carlsbad Office Building Sold for $26.2 Million
Wednesday, July 9, 2014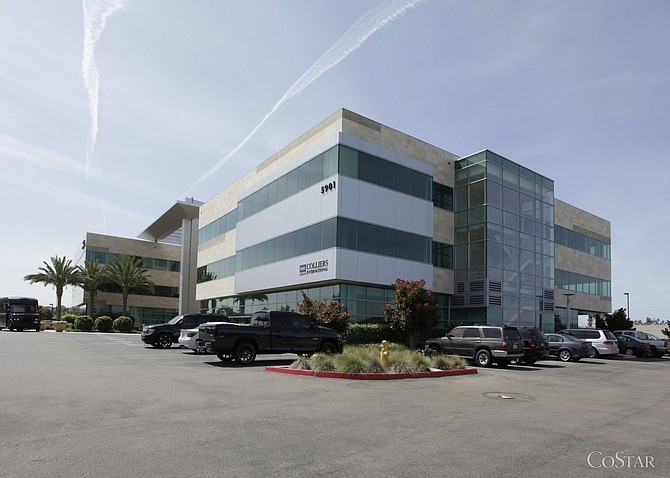 A San Francisco-based affiliate of New York Life Investment Management LLC has purchased the Centerpoint Plaza office building in Carlsbad for approximately $26.2 million, according to CoStar Group and public data.
The seller of the 97,823-square-foot property, at 5901 Priestly Drive, was an affiliate of The Muller Co. of Laguna Hills and GE Capital Real Estate of Washington, D.C.
The seller was represented by Colliers International brokers Chris Williams, Gary Williams, Mark McEwen, Rick Putnam, Bret Hardy and Thomas Abbott.
The three-story building was constructed on 4.7 acres in 2007 and was 98 percent leased at the time of sale. Tenants include Colliers International, Security Business Bank of San Diego, Wells Fargo Home Mortgage and federal government offices.