ViaSat Enters 'Pioneering' Roaming Deal
Thursday, July 3, 2014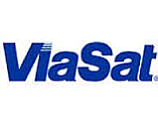 ViaSat Inc. and Paris-based Eutelsat Communications said on July 1 that they signed what ViaSat called "a pioneering agreement" letting customers of one carrier roam on the other. Financial terms of the deal were not disclosed.
The move would let Carlsbad-based ViaSat (Nasdaq: VSAT) customers use Eutelsat's network in Europe, the Middle East, North Africa and the Mediterranean Basin.
Both networks communicate on the Ka band and offer in-flight connectivity among other services.
ViaSat operates its ViaSat-1 satellite, which offers service to North America. The deal will extend to the ViaSat-2 satellite, scheduled for launch in 2016, which will expand service to Central America, the Gulf of Mexico, the Caribbean and the North Atlantic