Walmart Neighborhood Markets Opening in Oceanside, Escondido
Tuesday, January 28, 2014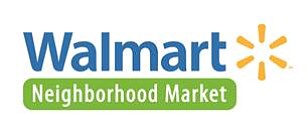 Wal-Mart Stores Inc. is scheduled to open two new San Diego County locations of its small-format Walmart Neighborhood Market on Jan. 29, in Oceanside and Escondido.
The retailer said a 31,000-square-foot store is opening at 1046 Mission Ave. in Oceanside, with a 45,000-square-foot store at 1266 E. Valley Parkway in Escondido. Each store employs approximately 65.
The stores carry a full line of groceries, with a pharmacy and departments selling bakery and deli items. The new openings bring the local Neighborhood Market count to four, with an El Cajon store opening slated for this spring.