Shopping Center in Eastern San Diego Sells for $34.5 Million
Tuesday, January 28, 2014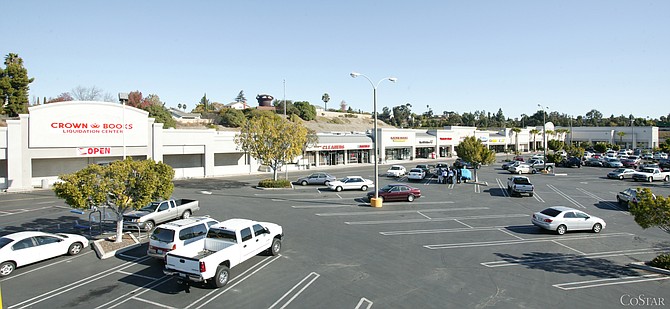 JH Real Estate Partners Inc. of Newport Beach has purchased San Carlos Village Shopping Center, a six-building retail property in eastern San Diego, for approximately $34.5 million, according to CoStar Group and public data.
The sellers were Stoltz Real Estate Partners of Bala Cynwyd, Pa. and Pacific Coast Capital Partners LLC of El Segundo. The buildings, totaling approximately 125,000 square feet, are on 13.5 acres at Navajo Road and Lake Murray Boulevard.
Various buildings at the center were constructed or renovated in 1970, 2003 and 2004. Tenants include LA Fitness, Walgreens, Chase Bank and Carl's Jr.
Five of the six buildings were fully leased at the time of the sale, with the remaining building approximately 72 percent occupied.