DJO Global's Preliminary Net Sales Up 4.1% for the Year
Sunday, January 26, 2014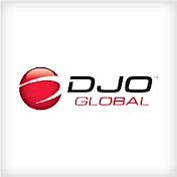 DJO Global Inc., the Vista-based maker of orthopedic braces and other medical devices, reported preliminary net sales for its fourth quarter ended Dec. 31, 2013 of $313.6 million, an increase of 7.9 percent over the sales in the fourth quarter of 2012.
Preliminary net sales for the full year totaled $1.175 billion, up 4.1 percent from DJO's net sales in 2012.
The company owned by New York-based Blackstone Group reports financial data because its debt is publicly traded. The company said it plans to report its full financials including net income for 2013 following the completion of its annual audit in February.