Strauss Funds Scholarships to UC San Diego Extension's Brewing Certificate Program
Originally published January 20, 2014 at 4:04 p.m., updated January 24, 2014 at 4:39 p.m.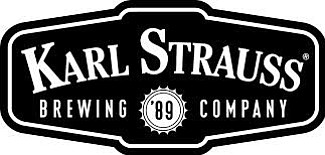 San Diego-based Karl Strauss Brewing Co. is funding two scholarships to UC San Diego Extension's brewing certificate program. The school's 2-year-old program is the first of its kind in Southern California.
The craft beer brewer is funding the scholarships to the university extension program in 2014, with a single recurring annual scholarship beginning in 2015. Karl Strauss President Matt Rattner said the initiative is geared toward helping "a new crop of San Diego brewers" get started in the business.
The certificate program is a part-time, evening and weekend program offering academic and practical training for entry-level brewing professionals; it can be completed in 18 to 24 months. Application and information are at karlstrauss.com and extension.ucsd.edu/brewing.
Scholarships will be funded through the nonprofit Karl Strauss Brewers Education Fund, established by the company in memory of its late founder to support and engage the local brewing community.
Karl Strauss Brewing, started in 1989, distributes solely in California and ranks 39th among U.S. craft breweries based on production volume. The company operates eight brewery restaurants and recently opened a tasting room at its Pacific Beach brewing facility.