Kearny Mesa Apartments Sold for $14.3 Million
Wednesday, January 15, 2014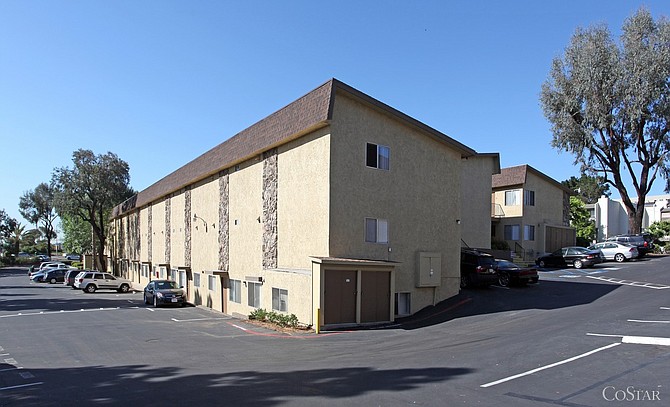 The 106-unit Vista Capri North apartment complex in Kearny Mesa has been sold for approximately $14.3 million, according to real estate services provider Apartment Realty Group, which represented the buyer.
The buyer of the property, with buildings located at 3277 Berger Ave. and 8021 Donzee St., was Vista Capri 106, a California limited partnership. The seller was Essex JMS Acquisition of Palo Alto.
Douglas Simmons, a director with San Diego-based Apartment Realty Group, said the buyer sold four smaller properties in the South Bay area and used a 1031 exchange to move equity into Vista Capri North.
According to CoStar Group, the apartment complex was built on approximately 2.3 acres in 1977 and renovated in 2009.