Kearny Real Estate Buys Downtown's Union Bank Tower
Thursday, January 9, 2014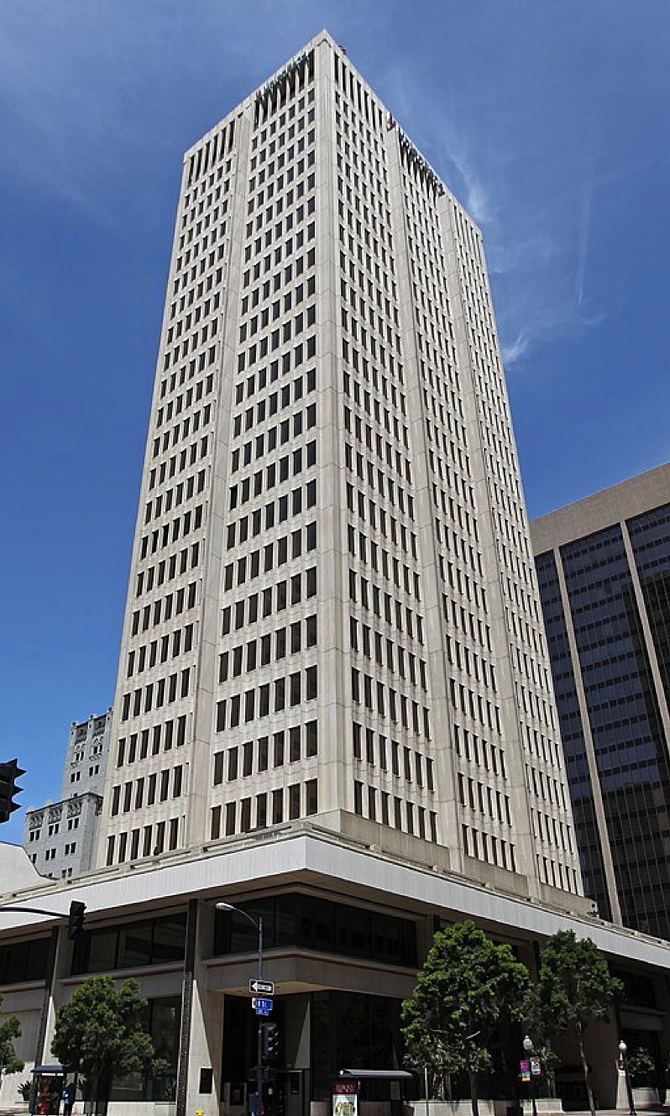 Kearny Real Estate Co. of Los Angeles has purchased the downtown San Diego office tower at 530 B St., better known locally as the Union Bank building, for an undisclosed price.
Kearny officials said the development and investment company plans a $15 million renovation of the 24-story property, including a "significant overhaul" of its core plumbing, restrooms, patio and other tenant amenities.
The renovation is expected to be completed by spring 2014, said Kearny Partner John Bragg, who heads the company's San Diego office located in the Union Bank building.
The tower's seller, Union Bank of California, will continue to occupy a large portion of the property and retain its signage at the top of the building.
The 232,098-square-foot tower was built in 1966 and renovated in 1992, achieving LEED Gold certification in 2010. For more than 20 years, it stood as San Diego's tallest building.
It was 57 percent leased at the time of the sale, with its other tenants including San Diego Regional Economic Development Corp. and the Peterson & Price law firm.
Brokerage company CBRE represented Union Bank in the transaction and has been retained to handle leasing.
Kearny Real Estate was founded in 1993 and oversees a development and property portfolio of more than $4.4 billion.