Local Franchisee Opens Its 25th El Pollo Loco Restaurant
Wednesday, January 8, 2014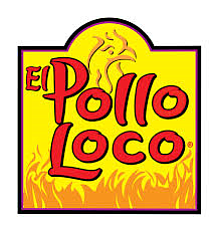 Local franchisee Peg/Lion LLC has opened a new El Pollo Loco restaurant at 9714 Mission Gorge Road in Santee.
The restaurant is the first El Pollo Loco in Santee and 25th to be owned and operated by Oceanside-based Peg/Lion. The company, led by business partners Bill Engel and Chris Pingel, is the second-largest franchisee in the El Pollo Loco system.
Company officials said the 2,926-square-foot Santee restaurant employs approximately 45 people.
Costa Mesa-based El Pollo Loco has nearly 400 company-owned and franchised restaurants in California and four other states, serving marinated grilled chicken, hand-made salsas and related items. There are now 26 locations in San Diego County.
— SDBJ Staff Report