Novatel Sees Machine-to-Machine Market Building
Tuesday, February 18, 2014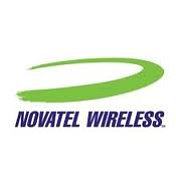 Novatel Wireless Inc., the San Diego maker of wireless modems and software, said it received purchase orders of about $7 million and also executed a supply agreement with an initial order totaling $8.2 million to provide its systems to a range of customers spanning the after-market telematics, commercial telematics, and remote management and control markets.
The after-market telematics orders came with licenses for the company's N4A device manager software under which the company hosts the management of field devices for an annual license fee.
While some of the shipments began in the first quarter, the company anticipates they will accelerate through this year and into the first quarter of 2015 after required software integration or product technical acceptance.