Franklin Wireless Posts Improved Second-Quarter Revenue, Profit
Monday, February 17, 2014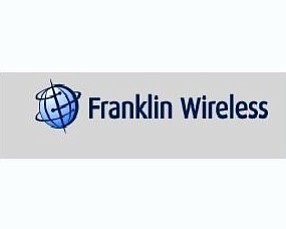 Franklin Wireless Corp., a Sorrento Mesa-based business that designs and manufactures wireless modules and modems, reported net income of $127,000 on net sales of $7.55 million during its second quarter, which ended Dec. 31.
In the same quarter one year ago, Franklin (OTC: FKWL) reported a net loss of $717,000 on net sales of $5.36 million.
Several factors contributed to the improved quarterly financial results, including higher sales in South America and the addition of a new carrier customer in Africa. Franklin said.
At the same time, Franklin's financials for the first six months of fiscal 2014 were not as good as during the same period the prior year.
For the recent six months, Franklin reported a net loss of $967,000 on net sales of $8.96 million, compared with net income of $22,000 on net sales of $18.5 million reported for the first two quarters of fiscal 2013.
The company reported that it had $10.2 million in cash and cash equivalents on Dec. 31, down slightly from $10.4 million on June 30.
Shares of Franklin Wireless stood at $1.65 for the week of Feb. 10-14. Some 10.4 million shares of company stock are outstanding.