Kaiser Breaks Ground on $900 Million Kearny Mesa Hospital
Friday, February 14, 2014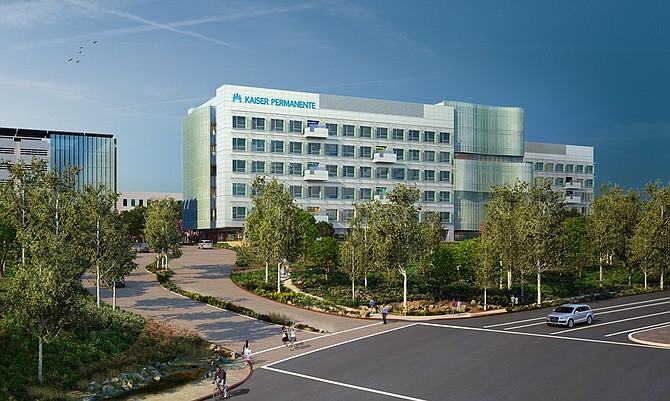 Kaiser Permanente has broken ground on its new $900 million hospital being built in Kearny Mesa.
Several hospital, city and county leaders gathered for a ceremony marking the start of construction on the state-of-the-art facility now underway at 5201 Ruffin Road, off Clairemont Mesa Boulevard.
The location previously housed San Diego County government operations including the Registrar of Voters Office, which moved last year to the nearby County Operations Center.
The 565,000-square-foot Kaiser facility is being built on 19 acres, and will have a 1,400-space parking structure. Hospital officials said the seven-story facility will have 321 patient rooms and related operations deploying the latest digital technology.
The campus will also have a wrap-around healing garden and a gourmet cafeteria. Officials said it will be the first hospital in California built for eventual Gold certification for health care facilities, under the U.S. Green Building Council's Leadership in Energy and Environmental Design program.