San Diego Hyatt House Among Hotels in $313 Million Acquisition
Monday, February 10, 2014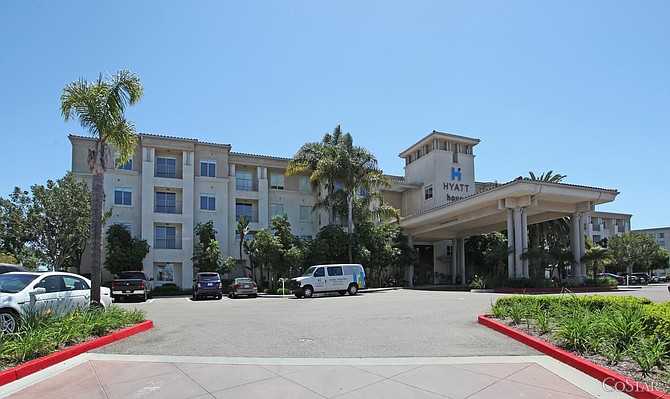 The 193-room Hyatt House San Diego/ Sorrento Mesa is among 10 hotels being purchased by Maryland-based RLJ Lodging Trust, in a $313 million deal.
RLJ officials said the real estate investment trust has entered into an agreement to acquire the primarily West Coast hotels, totaling 1,560 rooms, from affiliates of Chicago-based Hyatt Hotels Corp.
A Hyatt affiliate will continue to manage the hotels under new management agreements. Seven of the acquired hotels are in California, with one each in Texas, North Carolina and Wisconsin.
The San Diego property, at 10044 Pacific Mesa Blvd., was part of a three-property portfolio of California hotels acquired by Hyatt in 2011 for $76.5 million, according to CoStar Group.
RLJ officials said the company plans approximately $25 million in capital expenditures on its newly acquired hotels, most of which will be invested over the next 24 months.
RLJ Lodging Trust (NYSE: RLJ) is headquartered in Bethesda, Md. Before its recent deal, the company had 150 properties in 23 states and the District of Columbia.
Company President and CEO Thomas Baltimore Jr. said the latest acquisition when completed will bring the company's total acquisitions to nearly $900 million since its 2011 initial public stock offering.