Fox Sports, Time Warner Cable Reach Agreement to Televise Padres Games
Monday, February 10, 2014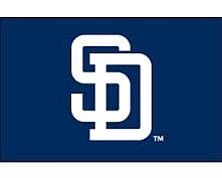 Padres fans living in areas being served by Time Warner Cable will be able to watch their team on television following the news that the cable company and Fox Sports San Diego reached a long-contested agreement.
Fox Sports announced that Time Warner will begin providing Fox Sports San Diego programming in time for the 2014 Major League Baseball season. Padres games will be distributed in San Diego and surrounding areas.
Terms of the agreement weren't disclosed.
The dispute between Time Warner and Fox had been going on for about two years and prevented a large part of the county's residents, some 20 percent, from viewing Padres games on the cable system. In interviews, each party blamed the other for failing to come to terms.
The Padres executive management team, led by new CEO Mike Dee, said that getting the parties to settle the matter was a top priority.
The Padres open their 2014 season March 31 at Petco Park against the Los Angeles Dodgers.