Incentives for Websense on Austin Council Agenda
Thursday, February 6, 2014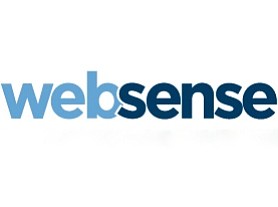 Websense Inc.'s plan to move its headquarters to Austin, Texas, will take a big step later this month when the Austin City Council talks about how it might attract the San Diego security software company.
The Council has set aside time during its Feb. 13 meeting to review a plan to offer Websense an incentive package to move its headquarters from Sorrento Valley to the Central Texas city. The council will vote on the matter Feb. 20, according to the city's website.
Under a proposed deal, Websense will receive a $438,000 performance-based grant if it stays in Austin for 10 years. City officials said Websense will create at least 470 jobs providing an average annual wage of $82,000. The deal also calls on Websense to make $10 million in capital improvements.
Meanwhile, the state is sweetening the deal by offering $4.5 million in incentives from its Texas Enterprise Fund, according to a news release from Texas Gov. Rick Perry's office.
'We are expanding our presence into Austin because it represents an energetic, high-technology hub," Websense CEO John McCormack said in Perry's news release.
Austin is working on a similar incentive deal for Dropbox, a San Francisco-based software-as-a-service provider, which might expand its Austin office.
The Austin region has a thriving technology sector. It is home to such companies as Dell Inc., Freescale Semiconductor Inc., Silicon Laboratories Inc. and Micross Components — formerly called Austin Semiconductor. Samsung, the South Korean electronics giant, has a big campus and fabrication facilities in the region.