Chargers Won't Be Bolting From San Diego This Year
Wednesday, February 5, 2014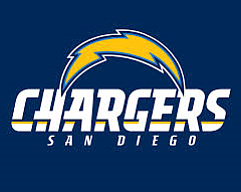 The San Diego Chargers will stay at least one more year at Qualcomm Stadium, the team announced recently.
Through the Chargers' lease at the city owned stadium, the team can terminate the lease each year from Feb.1 through April 30. If the team opts to break the lease, it would have to repay the outstanding debt on bonds issued earlier in the decade for Qualcomm Stadium's expansion.
This is going on the 12th year that the Chargers have been seeking a new stadium plan with the city. In the last few years, the team has been focused on a site next to Petco Park.
Mark Fabiani, the Chargers special counsel on the stadium issue, said the team won't pull the trigger in the contract, and instead will remain as tenants through 2014.
"The team is continuing to work, as we have for more than a decade, on stadium solutions in San Diego, and we will not be triggering the out clause in our lease in 2014," Fabiani said in an email.
Regarding news reports that the owner of the St. Louis Rams purchased property in Inglewood, Fabiani said Chargers owner Dean Spanos said should the Rams relocate to the Los Angeles area, it "would have a devastating impact on the Chargers' economic competitiveness." That's because about 30 percent of the Chargers' premium business comes from Los Angeles and Orange counties, he said.